SITE
NAVIGATION

HOME
TAX HOME
CONSTITUTION RESEARCH
WE THE PEOPLE WEBSITE
ORIGINAL WTP QUESTIONS
EXPANDED QUESTIONS
DOWNLOAD THIS SITE AS A SINGLE ZIP FILE

HEARING BACKGROUND

An Honest Answer to the We the People Petition for Redress of Grievances, Form #08.029 (OFFSITE LINK)
Taxation Without Justification
Philosophy of Liberty
Frivolous Government Responses to this evidence with rebuttal

BONUS MATERIALS

Bonus Evidence
Liberty Hour Broadcast (movie)
Freedom Drive

GETTING EDUCATED

Great IRS Hoax Book
How To Keep 100% of Your Earnings (movie)

TAKING ACTION

Bob Shultz's Letter to IRS Ending Payment of Income Taxes

TOOLS FOR REFORM

Separation of Powers Doctrine
How Scoundrels Corrupted our Republican Form of Government
Citizens Rulebook (pamphlet)
Equipping the Church to Vote (book)
Federal Grand Juror's Handbook (book)
Red Beckman's Fully Informed Jury Training (movie)
Jury Nullification: Empowering the Jury as the Fourth Branch of Government (pamplet)

ABOUT

About
Witnesses
Contribute
Systems Requirements
Disclaimer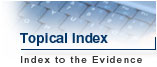 This site contains evidence, videos, and transcripts from the We the People Truth in Taxation Hearing held in Washington, DC February 27-28, 2002. The hearings were arranged by Congressman Roscoe Bartlett after Bob Schulz went on a hunger strike on the steps of the capitol. The Internal Revenue Service agreed to attend the hearings as witnesses but pulled out at the last minute after they saw the questions. In the place of the absence of the IRS at the hearings, several ex employees of the Internal Revenue Service, attorneys, and experts appeared to answer the questions in their place.
0
1
2
3
4
5
6

Section
#

Subject of Inquiry
Tran-
script
Click here for WTP hearing section
Complete
section in Acrobat format
Click here for expanded questions section
#
Questions
About - We The People Message
Keynote Address "Freedom--Do We Still Have A Constitution?"
Closing Remarks
Highlights
Original Sound Track
1
49
Liability
2
83
Right to Labor
3
43
Jurisdiction
4
23
Fifth Amendment
5
39
First Amendment and Socialism
6
109
Sixteenth Amendment
7
85
Fourth Amendment
Due Process
IRS Fraud: Creation of Time-Barred Assessments
8
33
The Courts Are Closed
9
27
Ambiguity of law/Word "includes"
10
40
Paperwork Reduction Act and Administrative Procedures Act
11
54
Taxable Sources
12
17
Individual Master Files (IMF)
13
31
26 USC 6020(b): Substitute Returns
14
99
Citizenship
TOTALS:
732
IF YOU ARE SERIOUS IN GETTING EDUCATED
ABOUT INCOME TAXES, READ OUR FREE BOOK:
THE GREAT IRS HOAX: WHY WE DON'T OWE INCOME TAX

Version 1.21
5/15/2023
NOTES:
Columns 1 and 2 above contain a link to the materials from the original We The People Truth in Taxation Hearing held on 27-28FEB 2001 at the Washington Marriott in Washington, D.C.
Sections without transcripts appearing in column 1 above were not asked during the hearing because not enough time was available to address them. Nevertheless, the questions and evidence were prepared for the hearing and are included for completeness.
Columns 3 and 4 above contain a link to the appropriate section of the IRS Deposition Questions found on the Family Guardian Website at http://famguardian.org. This list of questions and evidence is a superset of the original WTP hearing questions and contains all the original WTP questions plus an additional 143 questions written by Chris Hansen, who was one of the two questioners at the original hearing.
The IRS Deposition Questions have been considerably expanded and improved from the original WTP questions to add far more explanatory information and more evidence.
These questions do not include THE MOST IMPORTANT method of exposing and prosecuting government corruption, which are the laws of property. This in part is because the constitution is nearly silent on the issue except for Article 4, Section 4. Since the hearings, this subject has been CONSIDERABLY developed and deserves an entire series of questions of its own, which we intend to add here eventually. You can read further about this subject at:
Laws of Property, SEDM (OFFSITE LINK)
EVIDENCE SOURCES:
Supreme Court Cites: Findlaw, http://www.findlaw.com/casecode/supreme.html
Circuit and District Court Cites: Versus Law, http://www.versuslaw.com
U.S. Code: Cornell University, https://www.law.cornell.edu/uscode/text
Code of Federal Regulations (CFR): CFS Income Tax CD-ROM, http://www.taxtools.com/tr.htm
Legal Dictionary Cites: Black's Law Dictionary, Sixth Edition, West Publishing, ISBN 0-314-76271-X.
Dictionary Cites: Webster's Ninth New Collegiate Dictionary, 1983, Merriam-Webster, ISBN 0-87779-506-6.
Bible Quotes: Blue Letter Bible, http://www.blueletterbible.com
Sixteenth Amendment Evidence: The Law That Never Was, Bill Benson, http://www.thelawthatneverwas.com
Quotes from Thomas Jefferson:
https://guides.lib.virginia.edu/TJ

Copyright 2002. We the People Foundation for Constitutional Education, Inc. in association with Family Guardian Fellowship. All Rights Reserved.

No part may be rebroadcast, retransmitted, or copied without the express written permission of We the People Foundation for Constitutional Education, Inc.

Family Guardian has written permission from We The People Foundation for Constitutional Education to publish this information free of charge.